MARKETING PROGRAM OF THE
35th CONFERENCE
Within the 35th CIGRA Serbia Conference, which will be held on Zlatibor in the period from October 3 to October 8, 2021, in addition to the discussions on current topics covered in professional papers and exchange of opinions and experiences among the participants of the Conference, a technical exhibition will be organized. In this way, the Organizing Committee of the Conference wants to enable electrical equipment manufacturers, consultants, designers, scientific research organizations and others to present their latest achievements, renew of the old and establish new contacts with the participants of the Conference, professional and business people from electric power companies and the electrical industry, which will significantly contribute to the success and importance of the CIGRE Serbia Conference. The Marketing Program has been conceived in that sense, which with its content should provide conditions for the presentation of products and services from the electricity industry, as well as adequate ways of informing, presenting and consulting.
PE ELEKTROPRIVREDA SRBIJE, AD ELEKTROMREŽA SRBIJE AND MIXED HOLDING ELECTRIC POWER INDUSTRY OF REPUBLIKA SRPSKA ARE THE GENERAL SPONSORS OF THE CONFERENCE.
Forms of participation in the 35th CIGRE Serbia Conference are as follows: Great sponsor; Sponsor; Sponsor of the Opening Ceremony; Sponsor of the Welcome Cocktail; Sponsor of the gala dinner; VIP dinner sponsor; Sponsor of technological innovations of the 35th conference – Android / iOS conference applications; Sponsor of technological innovations of the 35th conference – Opening of the technical exhibition; Sponsor of technological innovations of the 35th conference – internet presentation of the 35th conference; Sponsor of technological innovations 35th conference – technical support of the conference; Sponsor of the Study Committee; Student Sponsor of 35th Conference; Exhibitor; Business presentation; Donor; Panel presentation; Distribution of promotional items; Advertising for users of each of the forms of participation provides for the appropriate rights and fees defined in this Marketing Program..
A great sponsor is entitled to:
– display the logo and trademark in the informative and propaganda materials during the Conference:
• at press conferences
• in the opening ceremony hall
• in halls where groups work
• in the Conference Program
• in the List of papers with reports of professional reporters 
– propaganda messages printed on one page in:
• Conference Program
• Report on the work of the Conference
– multimedia presentation up to 30 Mb on the Internet presentation of the Conference
– distribution of brochures, catalogues and other printed materials
– and promotional items in the set provided for the participants of the Conference
– use of the equipped exhibition space type D within the accompanying exhibition
– Business presentation lasting up to 60 minutes, according to the schedule
– 2 sets of materials provided for participants, 3 invitations to the VIP dinner
 
A great sponsor is awarded a Certificate of Appreciation at the 
Opening Ceremony of the Conference

.
A sponsor is entitled to:
– display the logo and trademark in the information and propaganda materials
during the Conference:
• at press conferences
• in the opening hall
• in halls where groups work
• in the Conference Program
• in the List of papers with reports of professional reporters,
• on the website of the Conference
– propaganda messages that are printed in the Conference Program 1/2 page
– distribution of brochures, catalogues and other printed materials and
promotional items in the set provided for the participants of the Conference
– use of the equipped exhibition space type A within the accompanying
exhibition
– Business presentation lasting up to 60 minutes, according to the schedule
– a set of materials provided for participants, 2 invitations to the VIP dinner
 
The Sponsor is awarded a Certificate of Appreciation at a joint 
dinner
The sponsor of the opening ceremony is entitled to:
– display of the logo and trademark on the invitations for the ceremonial
opening of the Conference
– display of the logo and trademark on the panel in the hall for the ceremonial
opening of the Conference
– distribution of brochures, catalogs and other printed materials
– and promotional items in the set provided for the participants of the
Conference
– display the name of the company in the informative and propaganda
materials of the Conference
– a set of materials provided for participants
– 2 invitations to the VIP dinner
The welcome cocktail sponsor is entitled to:
– display the logo and trademark on the invitations for the ceremonial opening
of the Conference
– display the logo and trademark on the panel in the area where the Welcome
Cocktail will be held
– distribution of information and propaganda material during the Cocktail
– display the name of the company in the informative and propaganda materials
of the Conference
– a set of materials provided for participants
– 2 invitations to the VIP dinner
Тhe sponsor of the gala dinner is entitled to:
– display logos and trademarks on invitations to the gala dinner
– display the logo and trademark on the panel in the hall where the gala dinner
will be held
– distribution of brochures, catalogs and other printed materials and
promotional items as part of the set provided for the participants of the
Conference
– display the name of the company in the informative and propaganda
materials of the Conference
– a set of materials provided for participants
– 2 invitations to the VIP dinner
The VIP dinner sponsor is entitled to:
– display the logo and trademark on VIP dinner invitations
– display the logo and trademark on the panel in the hall where the VIP dinner  will be held
– distribution of brochures, catalogs and other printed materials and promotional items as part of the set provided for the participants of the Conference
– display the name of the company in the informative and propaganda materials of the Conference
– a set of materials provided for participants
– 2 invitations to the VIP dinner
ANDROID / IOS CONFERENCE APPLICATION SPONSOR
The sponsor of the Android / iOS conference application is entitled to:
– exclusive display of logos and trademarks within the application that would  be available to all participants of the Conference
– distribution of brochures, catalogues and other printed materials and promotional items in the set provided for the participants of the  Conference
– display the logo and trademark in the materials of the Conference
– Business presentation lasting up to 60 minutes, according to the schedule
– Multimedia presentation up to 30 Mb on the website of the Conference
– 2 invitations to the VIP dinner
SPONSOR OF THE OPENING OF THE TECHNICAL EXHIBITION
The sponsor of the opening of the technical exhibition has the right to:
– display the logo and trademark on the panel in the space where a technical  exhibition will be held (2 banners measuring 85cm x200cm with the logo  and trademark of the company)
– distribution of information and propaganda material during the technical  exhibition
– exclusive opportunity to give a speech at the opening of the technical exhibition
– display the name of the company in the informative and propaganda materials of the Conference
– a set of materials provided for participants
– two hostesses during the technical exhibition with the logo and trademark  of the company
– 2 invitations to the VIP dinner
INTERNET PRESENTATION SPONSOR OF THE 35th CONFERENCE
The sponsor of the website has the right to:
– the exclusive display of the logo and trademark on a special website of the  35th conference
– advertise on the website of the 35th conference
– display the name of the company in the informative and propaganda materials of the Conference
– a set of materials provided for participants
– 2 invitations to the VIP dinner
CONFERENCE TECHNICAL SUPPORT SPONSOR
The technical support sponsor is entitled to:

– display the logo and trademark in the program of the 35th conference

– exclusive display of the company's logo and trademark on the website of the  Conference in a separate part related to technical support  (rules for presentation)
– exclusive display of the company logo and name on the official form for the presentation of works (PP presentation format)
– display the logo and company name in all halls under the projection screen
– exclusive display of the company name on the technician's T-shirts – displaying  the name of the company in informative and propaganda materials
– a set of materials provided for participants
– 2 invitations to the VIP dinner

 
The Study Committee Sponsor is entitled to:
– display the logo and trademark in the materials of the Conference
– display the logo and trademark on the panel in the hall during the work of the  group for which the sponsor has opted
– display logos and propaganda messages via a video projector before the start  and during the break of the group
– distribution of information and propaganda material during the work of the  group
– display the name of the company in the informative and propaganda materials of the Conference
– 2 invitations to the VIP dinner
STUDENT SPONSOR OF THE 35th CONFERENCE
A student sponsor is entitled to:
– display the logo and trademark in the program of the 35th conference
– display the logo and trademark of the company on the website of the conference in a separate section relating to information on student participation in the 35th conference
– display the logo and company name on the inscriptions that will be located in  all hotels where participants will be accommodated
– two banners in the hotel where students will be accommodated
 at the entrance to the facility (banners are provided by the sponsor)
– exclusive emphasis on the name of the company next to each paper prepared  by the student
– the possibility of awarding a certificate of appreciation for the best work
– display the name of the company in the informative and propaganda materials of the Conference
– a set of materials provided for participants
– 2 invitations to the VIP dinner
The exhibitor is entitled to:
– equipped standard stand containing:
• panel 3 x 2.20 m
• counter 2 x 0.50 m
• inscription with logo 2 x 0.30 m
• shelf / open shelf 1 x 0.50 m
• 230V electrical connection and lighting
– display the company name:
• in the informational and propaganda materials of the Conference * at 
press conferences
• on the website of the Conference;
-a set of materials provided for participants
– You can become THE EXHIBITOR AT THE EXHIBITION by making the payment  of the amount of:
– for stand type A 1 500 €
– for stand type B 2 200 €
– for stand type C 3 000 €
– Notes:
1. Additional equipment of the stand as agreed, for a fee
2. The right to exhibit in the open space in front of the hotel can be exercised  by paying the amount of 850 €
3. The right to exhibit in the open space in front of the hotel with a vehicle can  be exercised by paying the amount of € 1,250
The user of the Business Presentation is entitled to:
– present to the participants of the Conference the activity and profile of the  company in the agreed term lasting up to 60 minutes.
– display the name of the company in:
– informational and propaganda materials of the Conference
– the Conference Program publication
– the website of the Conference
The donor is entitled to:
– display the logo and trademark in the informative and propaganda materials of the Conference
– display the logo and trademark in the Conference Program
– display the logo and trademark in the Proceedings
– display the logo and trademark on the website of the Conference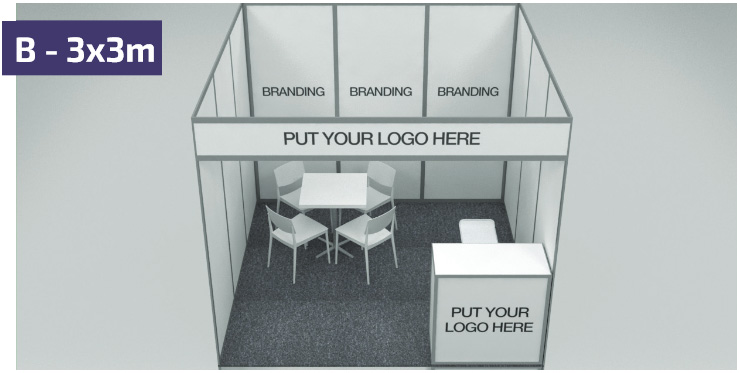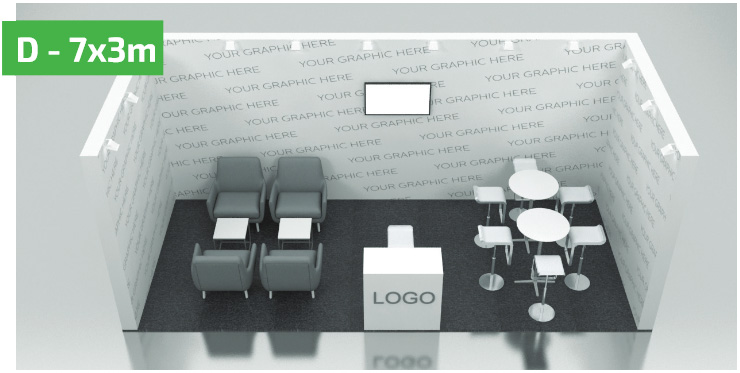 The panel presentation will be located in the exhibition space of the hotel
where the Conference is held. The user of the Panel presentation is entitled to:
– place the company's presentation on a board measuring 1 x 1 m
– display the company name in:
– informational and propaganda materials of the Conference
– on the website of the Conference
– publishing advertisements in the Conference Program and the List of Papers  with reports of professional reporters on:
– 1/1 page, one colour with payment of 280 €
– 1/2 page, one colour with payment of 180 €
– publishing a multimedia presentation on the website of the Conference; size  up to 30 Mb with payment of 200 €
DISTRIBUTION OF PROMOTIONAL ITEMS
The user of the distribution of the Promo-item is entitled to:
– distribution of brochures, catalogues and other printed materials and p
 romotional items in the set provided for the participants of the Conference
– display the company name in:
– informational and propaganda materials of the Conference
– the Conference Program publication
– on the website of the Conference
Amounts for all forms of participation are given without value added tax. 

Payments can be made in several instalments:
– the first instalment is at least 30% of the agreed value 15 days after signing  the contract
– the remaining part until 15 September 2021
For dinar payments, the amount of Euros is calculated according to the middle exchange rate of the NBS on the day of invoicing